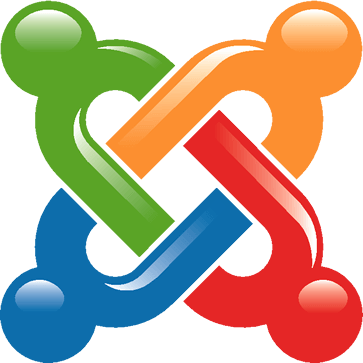 The idea of having a capable content management system is to allow you to update your own website effortlessly without having to maintain the cost of a hiring a webmaster. Joomla CMS, currently one of the top three content management systems in the market, is our favorite.
Backed by years of experience with Joomla development, we are experts in this field. We know what works and what doesn't. We understand how to get the best out of it. We recognize which extensions will be the most effective and how to fine-tune things so they work exactly how you want them to. Our Joomla CMS Design and Development Packages are customized to meet your requirements in every way, whether you are looking for a simple website or state of the art design-development complete with custom-designed extensions.
Why do we endorse Joomla so strongly? For several reasons. Joomla CMS Web Design makes it easy for you to have complete control over where, when, and what happens on your website.
Here's how a Joomla website gives you the competitive edge:
Reliability & Efficiency: It has been tested by millions of users around the world and has proven to be a solid, reliable platform capable of handling all types of documents, media files and online content.
Flexibility and Scalability: It offers customizable modules and components that are suitable for any application, from personal blogs to e-commerce solutions.
User-Friendliness: The interfaces are simple and easy to use. You can control and manage all your website features, content and users with little or no programming knowledge
Quicker, More Accurate Market Response: You have the ability to update your website anytime and from anywhere, as long as you have an internet connection. In today's rapidly changing business landscape, this allows you to have a quicker, more accurate market response.
Security Enabled: By being able to grant different levels of access to your employees, you do not compromise the security of your website or its contents.
A website powered by Joomla will allow you to control every aspect of your website yourself. At Blue Groups Graphics, we believe in Joomla and it shows in the quality of our web design and development. We pride ourselves on our expertise and perfectionist approach to web development and design. We don't believe in second best and we believe you shouldn't have to either. We're not happy until you are happy.
The Blue Groups Graphics Web Design Team includes only the best Joomla Web Developers. Call us today and see how we can help you get the competitive edge with a state of the art Joomla website that is tailored to your needs and your budget.